Written
March 24th, 2002
To Whom It May Concern:
This reference letter is a personal one given by myself with no relationship to the company I work for, Autodaq Corporation, where I am the Chief Executive Officer.
I first met Julias Shaw as I was founding Autodaq Corporation during the summer of 1999. He was extremely impressive, as he is still one of the only software engineers I have met who actually understood the strategic and tactical implications of business. This was born out over the following years as Julias was capable of translating the needs of the business into concrete and discrete development steps born out by our product.
Julias is an exceptionally talented engineer. He is extremely well read on all the latest technologies, has an innate ability to architect solutions and most importantly the ability to deliver results which work. Despite his lack of formal education, Julias is better read, insightful and logical than most phD's I know. Julias works best as part of small dynamic teams and has consistently demonstrated the ability to create and lead teams inciting huge levels of loyalty from his teammates.
Julias holds very strong opinions and is not frightened from expressing them with clear logic. This works best when the other members of the team are also strong willed enough to be willing to argue their positions.
I cannot recommend Julias enough to any company which requires an exceptionally talented software engineer who understands business, delivers quality product from dynamic teams on time. He will go a long way to making any company successful.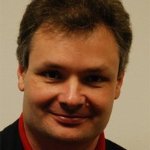 Sincerely,
Adam Boyden (now Managing Director at RPM Ventures)
Linked In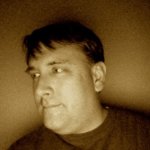 I very much enjoyed working with Julias on a metrics presentation for the Agile 2005 conference. He is wise in the ways of software development, and highly communicative. His sense of humor keeps things light, even as he digs into the most difficult of problems. I expect he will find ways to be successful in whatever environments he finds himself.
Jeff Grover - SDK Engineer at Aspera, an IBM company
---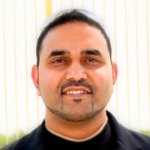 Julias was my sponsor. I've learnt valuable lessons on managing client relationships and maintaining a high level of integrity from Julias. He is a great technical guy but better yet, he will step back and look at the bigger picture frequently and that is what I admire about him.
Ash Tengshe - Vice President, Application Delivery Services at Kaiser Permanente
---
Julias possesses a rare combination of business savvy and technical prowess, which proves invaluable for a leader on any project team. With his relentless pursuit of knowledge, Julias is sure to continue to be known as a respected colleague and mentor.
Michael Klynstra - Vice President of Marketing at Geneca
---
I was lucky enough to again work with Julias. Again he proved his value and was able to overcome very complex technical hurdles incredibly quickly.
Graham Breeze - Senior Director, Field CTO Office at Tintri
---
Julias is incredibly focused, intelligent, applied, and diligent. He made overcoming complex technical and business problems look easy, all the while building an incredible team.
Graham Breeze - Senior Director, Field CTO Office at Tintri